The Love Story That Began the WSC Story
From the outside looking in, Raymond "Butch" Wuensch and Opal Richardson did not have a lot in common. She was a college student, and daughter of a Baptist preacher and entrepreneur. He, a young divorcé, son of poor European immigrants, and with a reputation as a promising athlete, a hard worker, and a definite charmer.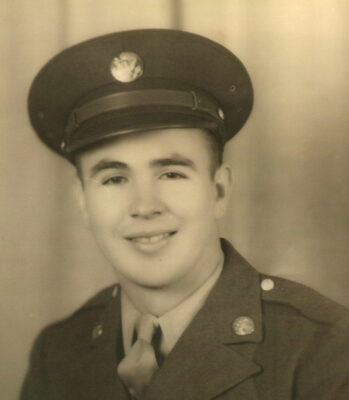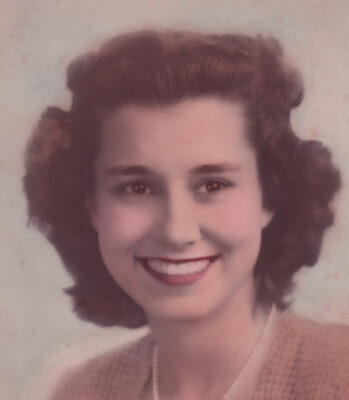 Yet, they found a home with each other.  And it was in the unseen qualities that they shared the closest bonds; their competitive spirit, their determination, and their devotion to family. Raymond had proven this devotion to his own family by sacrificing an athletic scholarship to stay in Houston to care for his mother and brothers.  Opal knew Butch would be a good provider, and she was resolved that they begin their life together.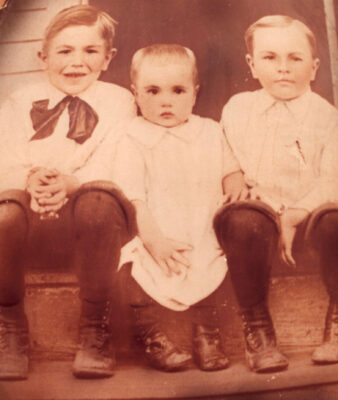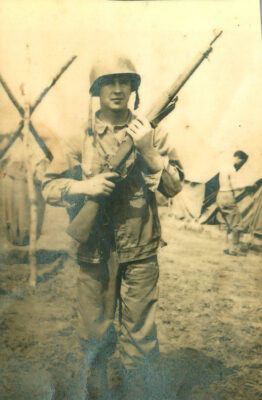 Opal talks about her first impressions of the day she met Butch in this letter to her children:
To my kids Bobby, Maureen, Andy and Marianne, 

This is how I met your dad. It was the spring of 1946 and I was home from my sophomore year at Baylor University in Waco. I was 18 years old! Home was 3316 Telephone Road in Houston, Texas, an old, old two-story house set way back from the road. 

Your Uncle Pete was a diminutive man, five foot, six inches tall and slight of frame. But he was a great athlete for his size, a great football running back and a world class baseball pitcher. So Pete was home from the Navy, looking up old friends, partying and having a great time while he wondered what to do with himself. He ran into a friend from San Marcos Academy, "Butch Wuensch". They had played football together one year at SMA, but Pete had heard of Butch before they met at SMA, because he was known around Houston as a good athlete. Butch and Pete began to run around together, partying and chasing girls, but once in a while they behaved themselves and took my little sister Ann, to a movie. 

Jean, Ann, & Opal Richardson

My sister Ann was crazy about Butch, and told me all about him when I arrived home. Your Aunt Jean was home too. It was Friday evening, and my stepmother Norma was having a pancake supper for us. Meat was still rationed and meatless meals were common then. Pete had invited Butch , and when he drove into the driveway, Ann called little Jean and me to look through the upstairs window. I could see a faint bald spot on the top of his head, but he was cute. I told your Aunt Ann that he was too old for her, and that I would take him. And I did. I looked and looked at him until he looked back. We were married a few months later on August 23, 1946.

Love,
Mom
Opal took one look at Butch, and she immediately claimed her destiny.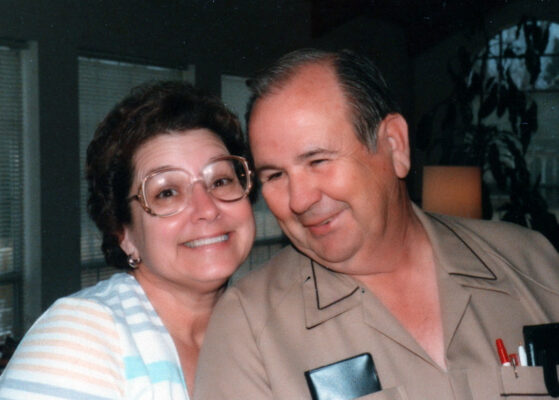 That destiny is also where WSC began. It would take the same staunch resolve to both create and grow WSC to be the established, family owned and operated business it has become. Though Opal and Butch have both passed on, their legacy in love, and in business lives on. As WSC celebrates our 60th Anniversary, we look back both as a family, and as a company on where we started with great respect, and great pride. We still have some big shoes to fill… but we're just getting started!